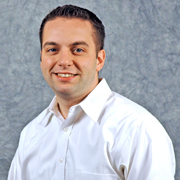 Your PrimeTimeDesigns.com project will be completed by David Jakielo. He has been designing websites since 1998 and completed website work for clients across the country that range from restaurants to medical billing companies.
He earned a journalism degree in 2005 and a master's degree in media arts and technology in 2010 from Duquesne University.
Dave is also the author of a humor book entitled "College on the Rocks" (ISBN-10: 1425716490).